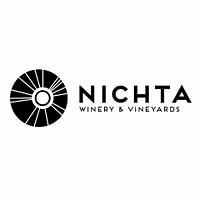 The family winery "Vino Nichta" is producing wines in the volcanic terroir near the former volcano "Sitno". The winery has been established by Mr. Nichta in the year 1997 and is located in the Nitra wine region in a town called Cajkov. Mr. Nichta continued the old vineyard traditions and set ground to a successful venture producing excellent, outstanding wines.
Mr. Nichta has expanded his vineyards to 30 ha within the last years. The Nichta winery cultivates the well-known sorts Gewürztraminer, Pinot blanc, Cabernet Sauvignon, as well as the traditional Slovak sort Devin or lesser known Feteasca Regala, which perfectly resembles the volcanic "terroir", rich in soil, site, and tuff. Slovak Wines Import is convinced that wines from this area are unique in their taste, aromas and definitely worth a try.
The Nichta wines were honoured with a lot of medals at prestige wine competitions mainly in Europe, such as Paris, Brussels, and Vienna.
Wines from the Nichta winery