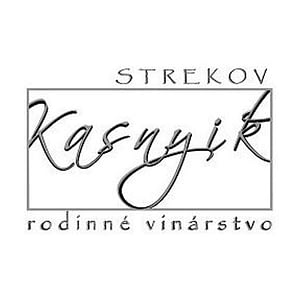 As the owner himself used to say, it is hard to tell the exact date of the beginning of his relationship with the winemaking and vine growing. His family is working with the family vineyards since he was a child. The first idea for the official production of their own wine is dated back to the years 2004-2005. The vintage 2006 is the beginning of the wine selling to the customers. In the year 2008, they came to the decision to grow vines and to prepare them based on the traditional methods, known as "bio method".
The Kasnyik family works on 5 ha of their own vineyards as well as on the rented ones, which are hidden between the hills of the Strekov region. All wines are processed by the strict reduction of the crop and spontaneous fermentation in the wooden barrels. They completely eliminated the use of foreign materials, such as wine yeasts and enzymes, which are making the life of the winemaker easier but are bringing the artificial and foreign tones into the wine.
We are proud to offer you wines from the Kasnyik winery because they follow the traditions and offer unique wines with exceptional quality and amazing taste.
Wines from the winery Kasnyik